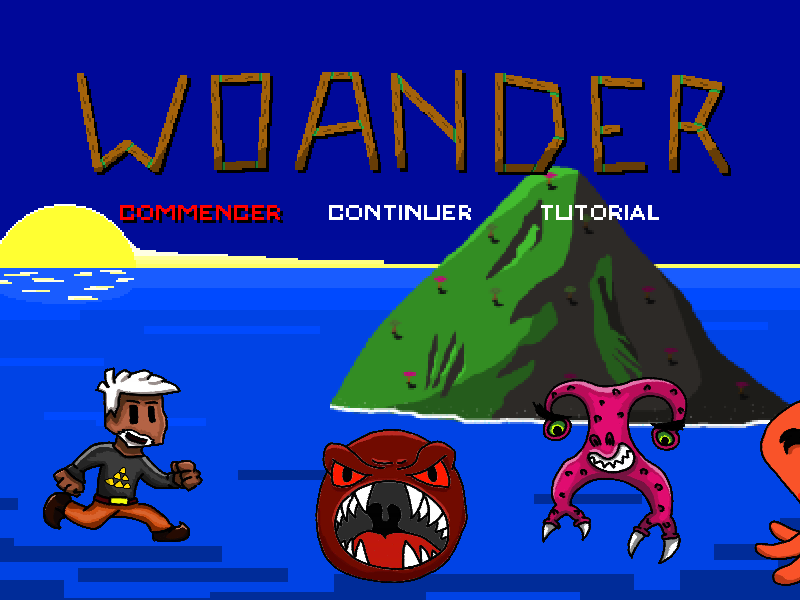 Woander
A downloadable game for Windows
Woander is a platformer in pixel art.
You can choose not to kill ennemies, they will be less aggressive if you do (or more if you don't …).
There are 10 levels in different environnements, in each level you can find a bonus zone. There are also several endings.
You can play with a controller or the keyboard.
Keyboard :
wasd or Arrow keys to move
1 or X to run
2 or C to jump
3 or V to shoot (in shoot mode only)
P to pause
Enter to start
Controller (Xbox One for example)
Arrow keys or joystick to move
X to run
A to jump
A to start
Have fun !
Install instructions
Unzip and play !
Comments
Log in with itch.io to leave a comment.
un jeux vraiment unique , superbe !!!!!!!!!
C'est un super jeu je vous le recommande ;) de plus il est très original dans son univers